I've stuck to strictly outfit posts on this blog so here's to trying something different for 2015. I received a gift card for J.C. Penny from my grandmother for Christmas and decided I was going to spend it in a store that also has a Sephora! I've been in a Sephora, but never purchased anything from them before. I'm far from a beauty guru and stick to drug store products, so I was pretty lost and asked for help from a super friendly associate named Dawn. I had a $50 gift card, as well as $12 leftover in merchandise credit, so here is what I got!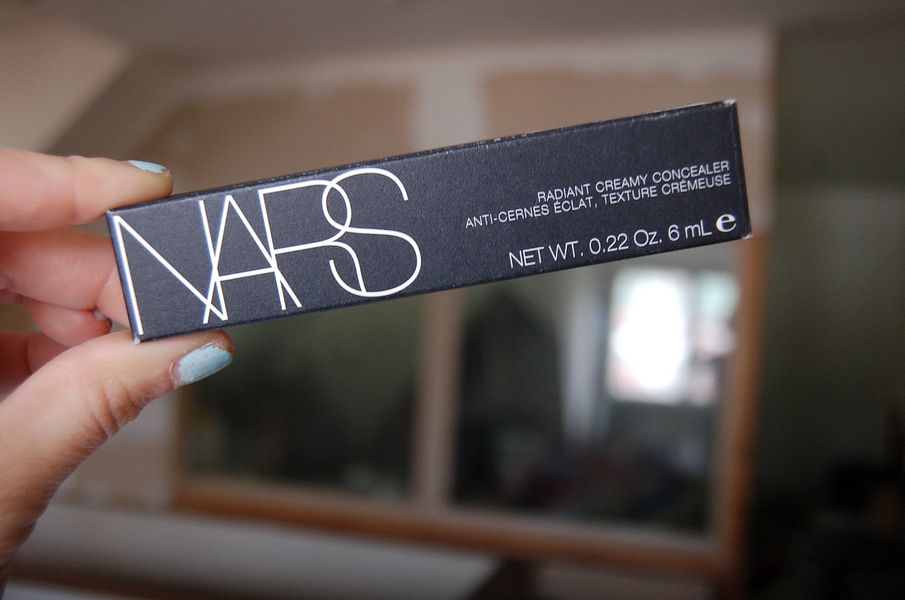 NARS concealer in Chantilly, $29
Dawn helped me find the right shade I was looking for and applied "Chantilly" and "Vanilla" to each side of my face to compare. I chose the Chantilly because I wanted a more highlighted look and it was a little lighter than the Vanilla. It was pricier than I anticipated on spending, but I figured it would be a good investment.
Kat Von D Tattoo Liner in Trooper, $18
I actually forgot I wanted to try this product until Dawn mentioned it when I asked for a similar felt pen to the Sephora brand. I even had it on my Amazon wishlist. Duh, Sheila! I've heard good things about it and Dawn also raved about it, as well as was wearing it too! I've been using a liquid liner with an inkwell and it's been so hard to get the hang of, so I definitely wanted to get a new liner in a pen style. I wore it yesterday and am in love! Super easy and quick to apply and I didn't have to fix any mistakes! I have normal to dry skin and it hasn't smudged either. I have a feeling this liner is going to change my life, lol.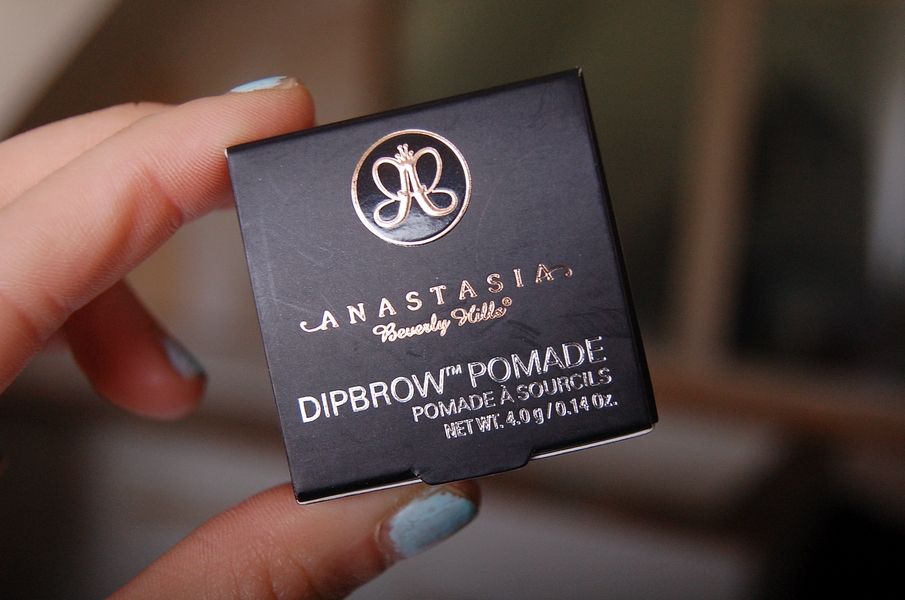 Anastasia Dipbrow Pomade in Ebony, $18
I've heard good things about this product as well. I went with the Ebony shade because it's the closet dark brown to a black, without actually being black. I'm all about a two in one product so it's awesome that this is a powder and a gel. Reviews stress that a little goes a long way and I definitely agree! I tried it out yesterday and it's definitely going to take a few tries to get the hang of. Also, I thought about reapplying my nail polish to take these photos, but I just don't care! :)
Have you tried any of these products? What products have you been loving recently or would recommend?
Add me on
TWITTER
! I need some more blogger friends on there!