Happy Monday! I had a great weekend...yesterday was my 24th birthday and I spent it with friends and family. My precious dog even got to visit me :D The night before I worked late and came home to dinner, cake, and presents. My friends are the best and know me so well.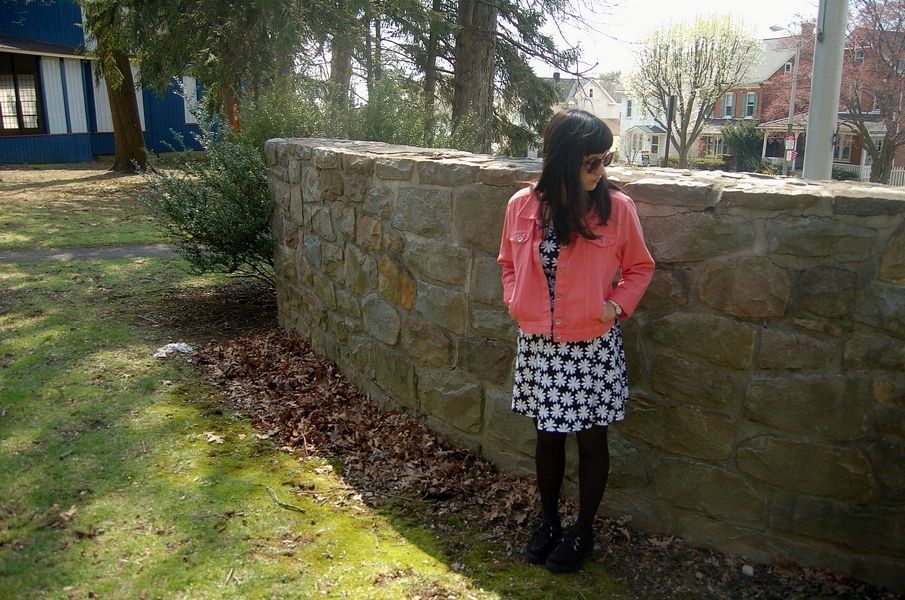 I guess I should talk about this outfit. Yes, I'm wearing this coral jacket again...it's such a great color. I've also shared this daisy print dress before but haven't showed it ~on~ so here ya go.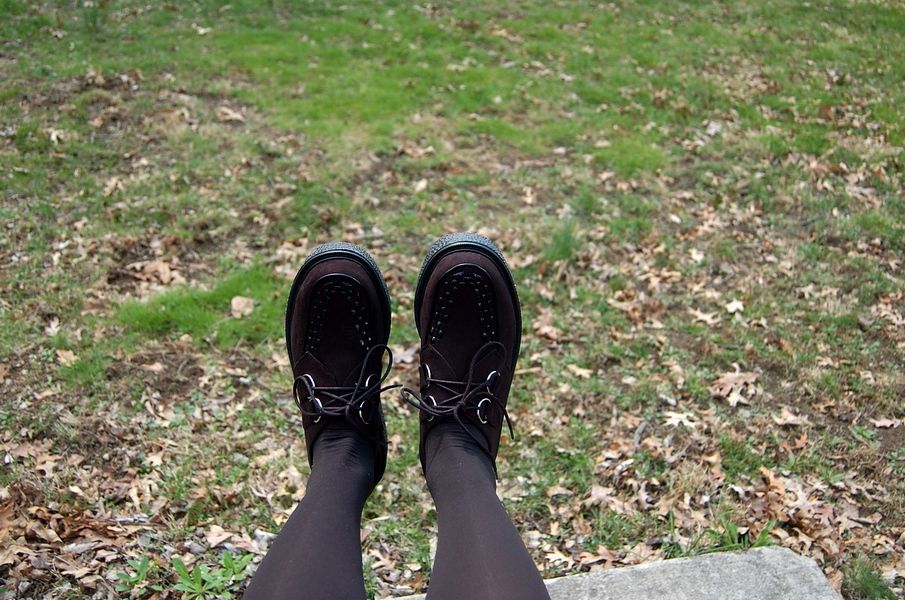 I also got creepers! They were on clearance for $5.49...definitely my budget.
Jacket:
Bongo
 /// Dress: 
Kohls
/// Shoes:
Mudd
Click read more to see more from my day :) We went to the park for a little bit to soak up the nice weather and then found a cute yard sale.