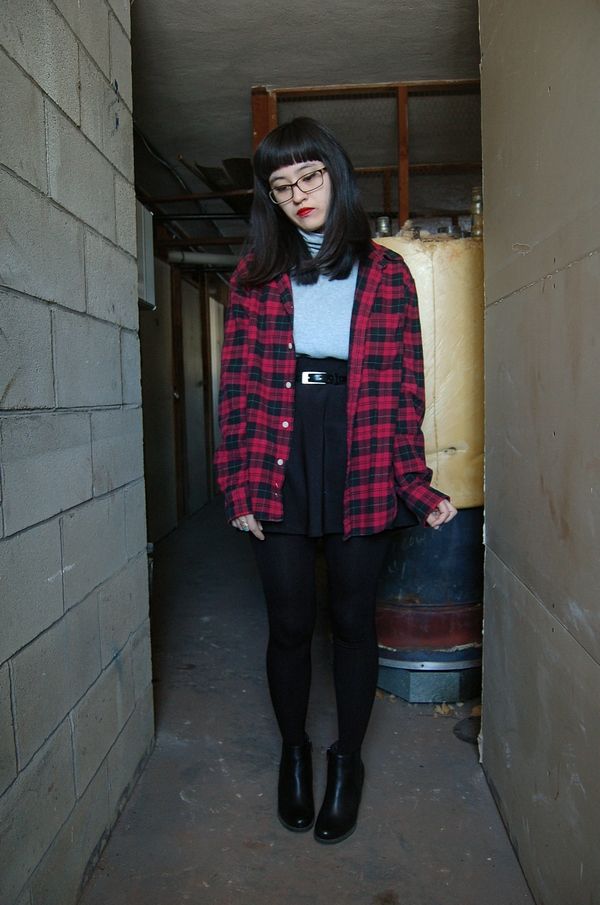 As a 90s baby I will always have a place in my heart for the greatest generation of music, fashion, and culture. Today's outfit screams the decade with the flannel and the turtleneck.

Flannel: American Eagle, thrifted /// Turtleneck: c/o mother /// Skirt: T.J. Maxx /// Boots: Clarks
Part of this outfit's inspiration stems from my new project of scanning old hand made zines from my college's old radio organization, WRKU. The student run editorial, Pop Schmear appeared in the early 1990s and ran off and on until the early 2000s. Basically these things are hella punk and I'm super excited to have the privilege of handling and archiving them. I plan to make a digital archive blog to display them. My friend and I are also planning to reprint significant issues for repress. I'm stoked on this project...it has me wanting to become a 90s historian of sorts...and to dress in crop tops, short skirts, flannel tops, and chunky boots!