I haven't gone out to do my own outfit photos in a while so I found yesterday the perfect opportunity because a) I finally got a day off after 7 days o.O and b) it was so nice out! I actually had too many layers on...summer will be here before we know it.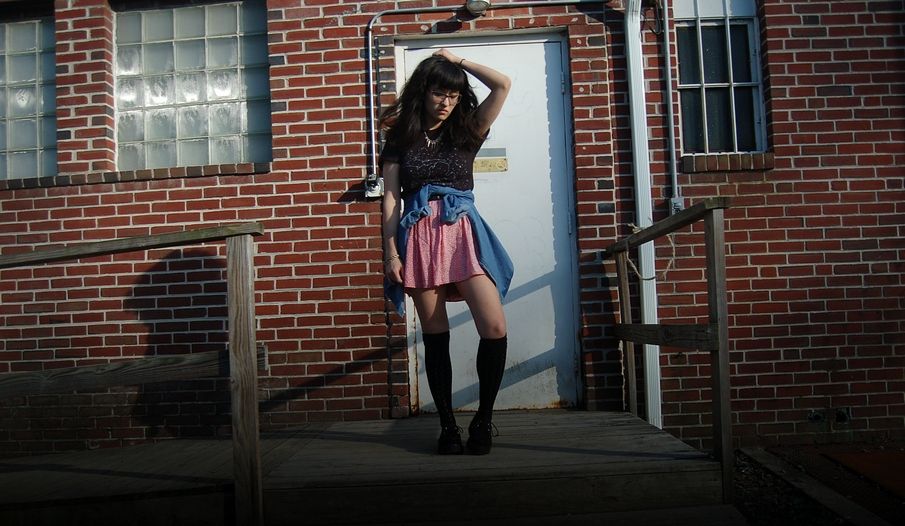 So lets talk about layering. I've been really inspired by the fabulous Lua of
le-happy.com
for this look. She effortlessly layers her pieces in the most clever ways that I would seriously have never known if she didn't write about it! So I layered a t-shirt over top this red floral dress by tucking it into a belt...ingenious! The dress actually has a stain on the top part, so that worked out pretty well. Lastly, I added my denim button up to give it more structure.
I also wanted to talk about my t-shirt! My friend April gave it to me...if you can't make out the detailing its of constellations with the state of Michigan outlined by connected stars. I love the *Mitten* state so much, and this shirt is also super comfy because its an American Apparel 50/50. You can never have too many black tees in my book.
Denim button up:
thrifted
/// T-shirt:
c/o a friend
/// Skirt (dress):
H&M
/// Shoes:
Mudd