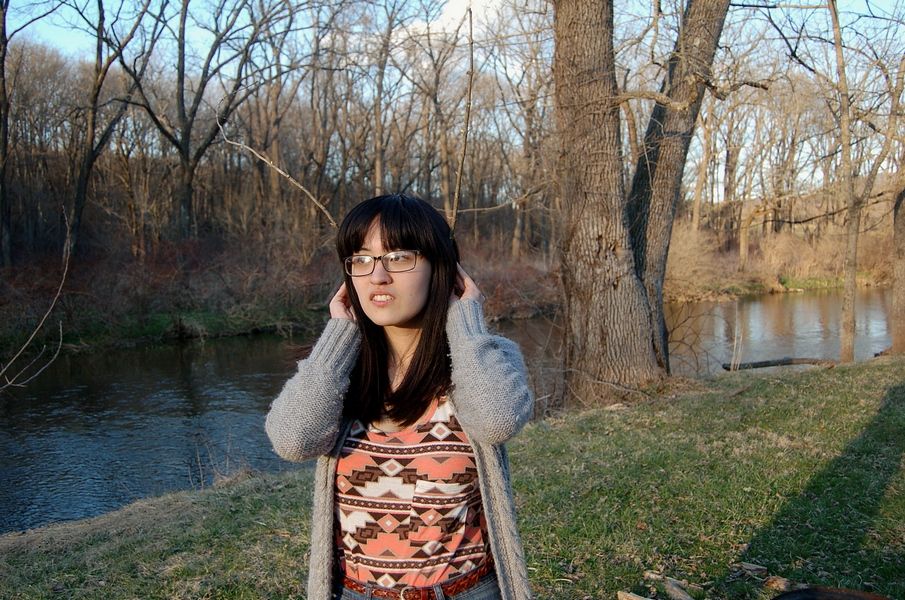 I went to this secretish spot with my friend Christian yesterday. I say secretish because most of the college students in the town I live in don't know about it. I guess you could say I channeled my inner doe a midst an enchanted forest in this picture...I couldn't resist posing with make-shift antlers. We even saw three little deer across the water!
This is definitely a more laid back casual outfit for me. Jeans make me feel like I'm in a dreamland, away from reality. I think the reason is because I can't wear jeans at work, ha. Also, another positive attribute of spring is...no socks! Got out my moccasins out...perfect for exploring.


My friend Beth gave me this bag, it's a true beauty.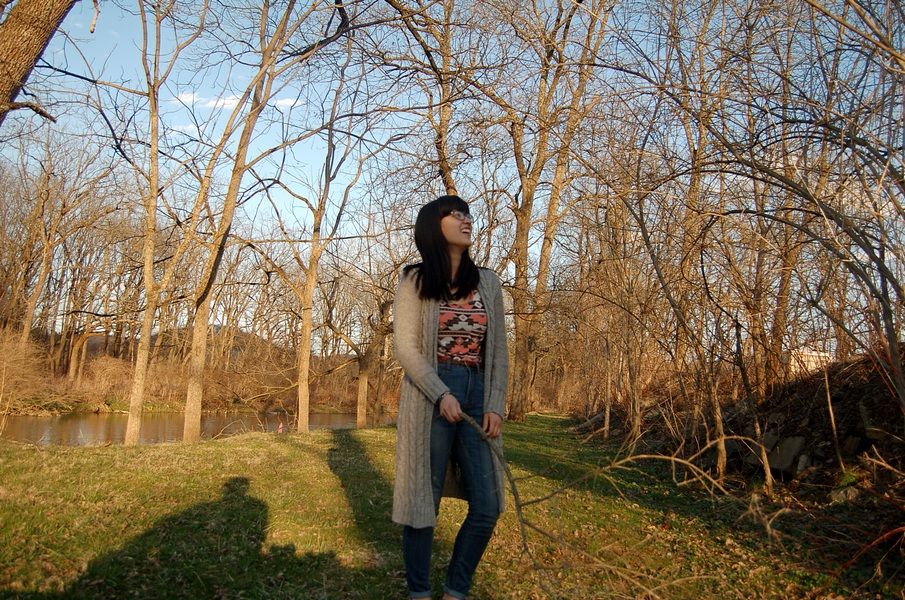 This week has been a little more spontaneous than usual...but good things came out of it. I'm excited for the weekend!
Sweater: Max Studio /// Top: Ross /// Jeans: BDG /// Shoes: Minnetonka /// Bag: c/o a friend