Sweater: Vintage c/o my father /// Leggings: T.J. Maxx /// Shoes: Vintage, Dr. Martens
I went through my parent's closet today looking for something warm and fashionable and voila! Found this awesome over sized collared sweater that my dad apparently doesn't wear anymore. I tried on a few of his sweaters but this one fit the best. And that collar is perfect. I'm sure I've seen it before...but probably when I was super young.
Rare shots of me sans-glasses. I've been kindof of thinking about getting contacts *gasp* Don't tell anyone...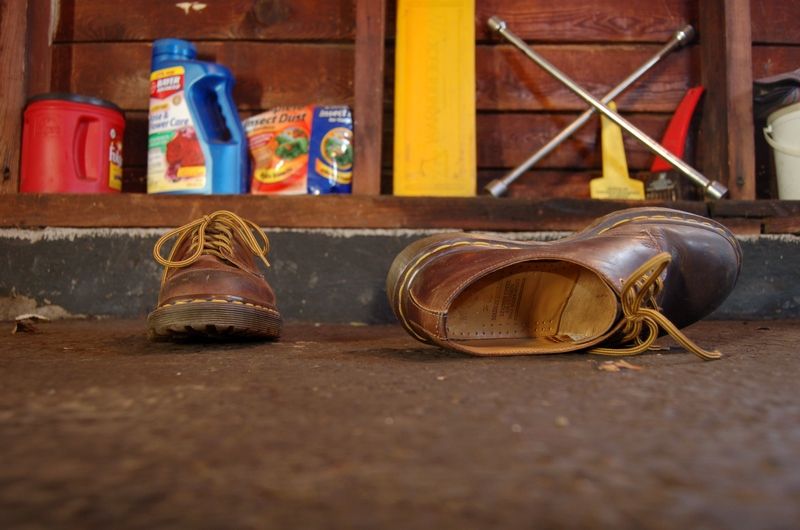 Took these photos in my garage. The east coast got slapped with a lot of snow--Philly got 14 inches!--but my town barely got anything which is fine with me. We have, however, entered back into the polar vortex, so back to 0° temperatures and negative wind chills :( My garage was a safe haven and was probably at least 10 or 15 degrees warmer (yay insulation!) so I had fun taking these shots.
One tip I have taken full advantage of to fashionably conquer winter is layers, layers, layers! I wore a cami and thick thermal long sleeve under this, along with a body con skirt to keep my bum warm!
Tomorrow is my last day at home. I'm going back to my apartment to get back into the swing of things! Many scanning projects await me as well as my radio show...can't wait!